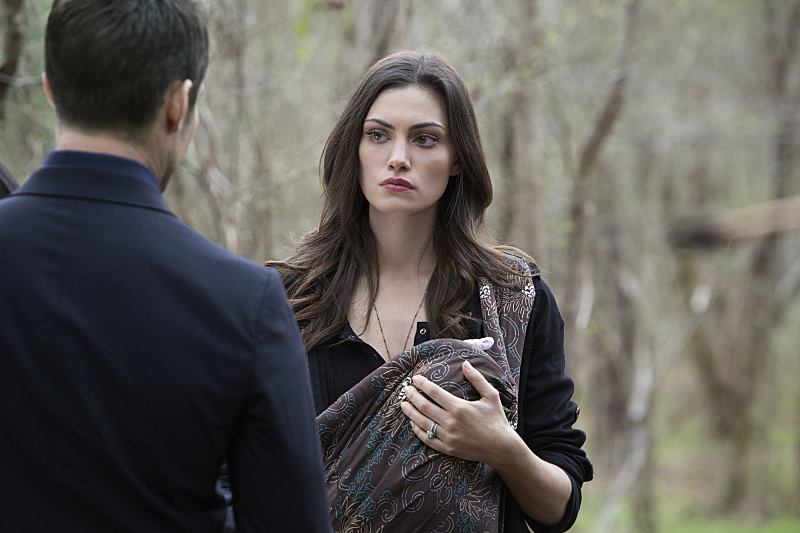 TVLine chatted with Phoebe Tonking at The CW Upfront presentation, check out what she had to say about Hayley and Klaus!
TVLINE | How much of Hayley are we going to see in Season 3? Less, I imagine?
Right now, we're only going to see Hayley once a month. I hope that at least one episode will be the full day when I'm human. I'd also like to see Hayley in wolf form. I don't know if we've seen that yet, and it could be really cool.
TVLINE | And now Klaus is, sort of, a single dad. How do you feel about that, and what are your thoughts on his future with Hayley?
[Laughs] I think Klaus had better sire some nannies. Hayley's not going to be able to forgive him easily for what he's done. Even if he did it for the good of his baby, I don't think he did it in the right way. He should have let Hayley know that's what he was doing so she could have been part of the plan. But he didn't do that, so now, [she's] pissed.
Also, TVLine's Ask Ausiello has some scoop on the mythology of Season 3:
Can you give a clue to what this new mythology will be next season on The Originals? —Klaus

Ausiello: Well, Klaus — if that is your real name — it sounds like the Mikaelson's biggest mythology-related threat in Season 3 is going to be none other than Ms. Davina Claire, the newly appointed regent of the witches of New Orleans. "The spirits are going to have access to Davina," executive producer Michael Narducci says. "They're going to lend her their power and communicate with her about what's best for the people and witches of New Orleans. That's who she'll be an advocate for, and the Mikaelsons, some would argue, are not the best things in the world for the witches. That's going to put them at odds, assuming there's no larger threat coming for which they might have to unite against. There are a lot of different ways this could play out."