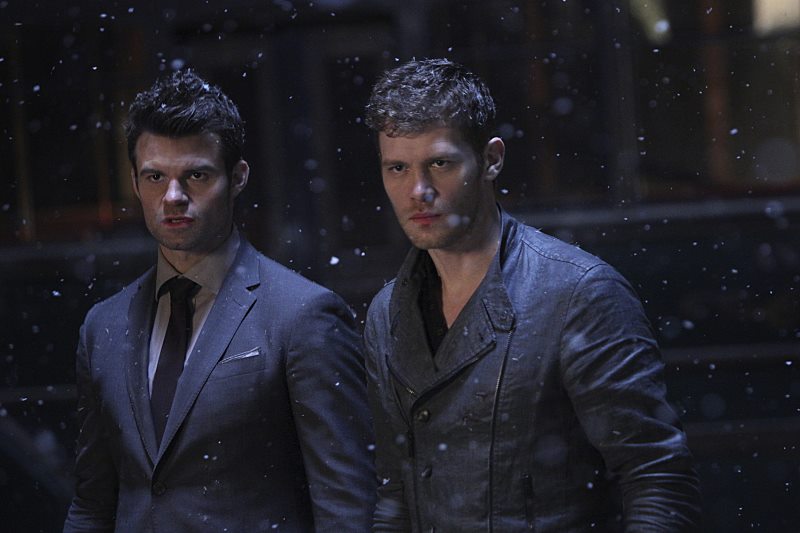 We have some interviews to share with Julie Plec in prep for tonight's season finale of The Originals. We'll post more as they come in.
via TV Guide:
The season has really focused on bringing in the first generation family. Is this chapter coming to a close?
Julie Plec: Yes. This whole season was set against a fable-esque tonal background and the story of the family legacy of the people who created and begat the Original family and we do bring it nicely to a close. That's not to say there's not more out there, but it has a great finality to it.

Will we see Elijah and Rebekah put what Klaus did aside for a united front?
Plec: Well, they do need to have a united front in this episode which for Elijah, especially, is just about the most infuriating and frustrating predicament for him to find himself in. Klaus is the last person he ever wants to talk to again. By the time we get to the end of the episode we'll be asking the question, will his family survive? Will Elijah and Klaus' relationship survive this latest round of Klaus being Klaus? And how, if ever, will they come back together?
via TVLine:
TVLINE | I loved when Rebekah told Cami that Klaus "fancies" her. Will that be explored further in the finale?
It's not that it's going to be explored or unexplored; it just kind of a thing that exists under every interaction between them. I don't necessarily know that there's anything either of them are ever going to do about it, certainly not soon, but it's a fascinating line that connects them. They're two people who probably shouldn't have any feelings for each other, yet they can't resist having these epic, deep, emotional moments. I like that every scene if theirs is fraught with a little bit of that tension. Whether we decide to act on it or not, I can't tell you.
via EW:
The resurrection will provide more than back-up. We know that the season's final hour will feature a resurrection, but we're still not sure who will be joining the fight. According to Plec, "It provides some really interesting closure, more than anything else." Any guesses?

Vincent and Davina form a bond. After making Davina regent, Vincent thinks about leaving town before Cami gives him a reality check: He can't just dump his responsibility onto a teenage girl and then leave. "He has to realize like, am I looking out for myself and being true to myself, or am I just being selfish and irresponsible? And so what he will be in Davina's life remains to be see— but he's got an opportunity to be a mentor or an enemy depending on what position he takes," Plec said.