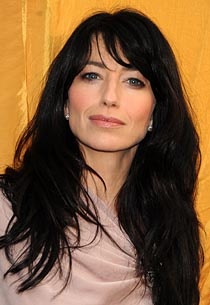 THR has some casting scoop for us!
The Originals has found its newest powerful magical foe.

Farscape's Claudia Black has landed the role of the mysterious (and dangerous) witch Dahlia, the maternal aunt of the Mikaelson siblings, The Hollywood Reporter has learned.

In The Originals lore, Dahlia helped her younger sister, Esther (the Mikaelson matriarch) with a fertility spell, but it came with a price —Dahlia wanted the first-born of every generation, and took Esther's oldest daughter, Freya, as payment. And now that Klaus (Joseph Morgan) has a child of his own — and that Freya (Riley Voelkel) has reunited with her family — baby Hope is in danger.

Black — who is set to recur — will first appear in this season's 16th episode.