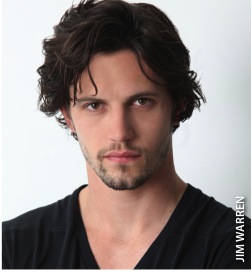 Zap2It has exclusively gotten word that Nathan Parsons has signed on for a recurring role on The Originals as Jackson, one of Hayley's werewolf aquaintances. Here's the scoop!
Get ready for one more werewolf in New Orleans: Zap2it has exclusively learned that actor Nathan Parsonshas signed on for a juicy recurring role on The CW's "The Originals."

Parsons ("Bunheads," "General Hospital") will debut in episode 13 (Feb. 4) as Jackson, one of Haley's werewolf acquaintances. He has the underlying ruggedness of a werewolf raised in the Bayou, but he's magnetic, smart and strong-willed — the natural trusted leader of his pack.

Could he cause some friction in the budding Haley/Elijah relationship?