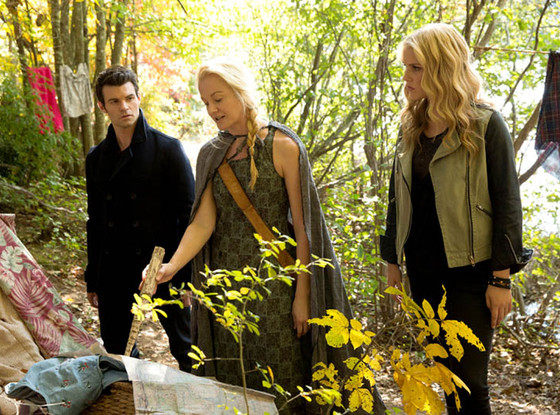 Thanks to E!Online, we have our first look from episode 1.09 titled "Reigning Pain in New Orleans". And we also get our first look at new character, Eve (played by actress, Tasha Ames). Check out the photo above and scoop below!
Watch out, Hayley (Phoebe Tonkin), there's a new lady werewolf in New Orleans!

Though The Originals is taking a bit of a breather, which means no new episode tonight (Boo! Hiss!), we've got an exclusive sneak peek at the CW breakout hit's Dec. 2 episode that should help ease the pain. (Yay! Huzzah!)

In an exclusive photo from the episode, titled "Reigning Pain in New Orleans," Original siblings Elijah (Daniel Gillies) and Rebekah (Claire Holt) spend a little time with Eve (guest star Tasha Ames), one of the banished wolves in the bayou, who will lead them to a shocking discovery. Hm…could it have to do with Hayley's long-lost family?!
Read the rest of the scoop over at E!Online!