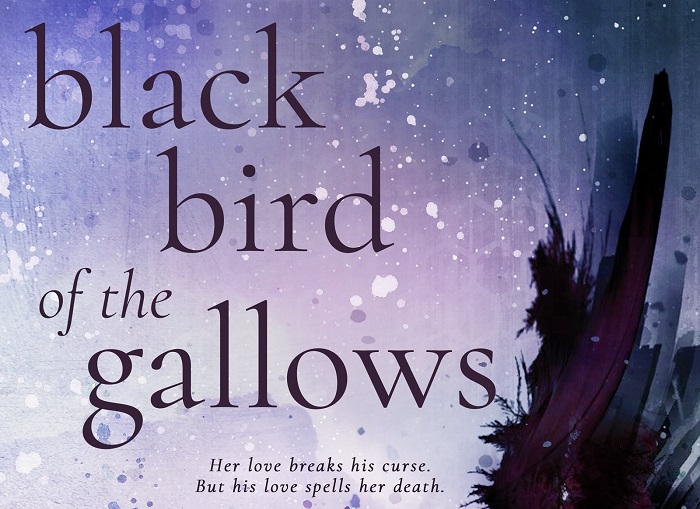 We had the greatest pleasure of interviewing author Meg Kassel to talk about her new book Black Bird of the Gallows. Purchase information listed below!
Tell our readers how you came up with the idea for Black Bird of the Gallows.
It was a lot of little things! A night in an internet black hole reading about the urban myth of the Mothman (an unexplained phenomena which occurred in Point Pleasant, West Virginia in the 1960s). There was also a movie about it. Also, hockey players, Bronté novels, 90s horror movies, peanut butter cups. The crows that sit on power lines in autumn. The biting cold of early spring. The honeybees who visit from the hives down the street. For me, inspiration comes from a hundred little places, but no one in particular. The little bits come together and gel into something vaguely story-like.
Why would fans of The Vampire Diaries or The Originals be interested?
First of all, I am a fan of both these series (the books and the show) and the things I love about them—forbidden romance, dark secrets, and hot dudes that turn into crows—are all in this book. Also, I always fall in love with my villains, and that is one of the things that I love about both of these shows—the baddies have a way of winning our hearts. I fell for my "villain" in Black Bird of the Gallows so hard, I made one of his kind the hero of book two.
Will this be one in a series of future books?
Black Bird of the Gallows is the first of two books set in this world, but they are companions, not a series. Keeper of the Bees releases September of 2018 and features new characters, but has the same mythology. For now, there are two books planned, but who knows? There's definitely more to explore in this world.
Tell us about Angie and Reece and why readers will love them.
Black Bird of the Gallows is about Angie, a girl with a troubled past, and Reece, a harbinger of death, who bears a curse which forces him to survive off the energy of the dying. Reece and his group land in the small town of Cadence, which is destined for a natural disaster. There, Reece finds himself drawn to Angie, who figures out something is different about him and eventually unravels his secret. Their love is doomed from the start. Even if Reece wanted to stay in Cadence with Angie, his curse forces him to move on to the next impending disaster, and there's no turning her into a harbinger (not that he would). The only way they can be together is for Reece's curse to be broken, but no one has ever been able to do that—not even the original creators of the curse.
What do we need to know about The Strawman?
Ah, the Strawman. These ancient, elusive creatures were so fun to weave into this story. It was hard for me to keep them whispered, hinted-at things in Black Bird of the Gallows! Readers will see more of The Strawman character in the next book, Keeper of the Bees, and the mythology behind all the creatures is expanded. Let's just say, they know a great deal about the curse which plagues the harbingers of death and the darkly cursed Beekeepers, but The Strawman's lips are sealed…literally.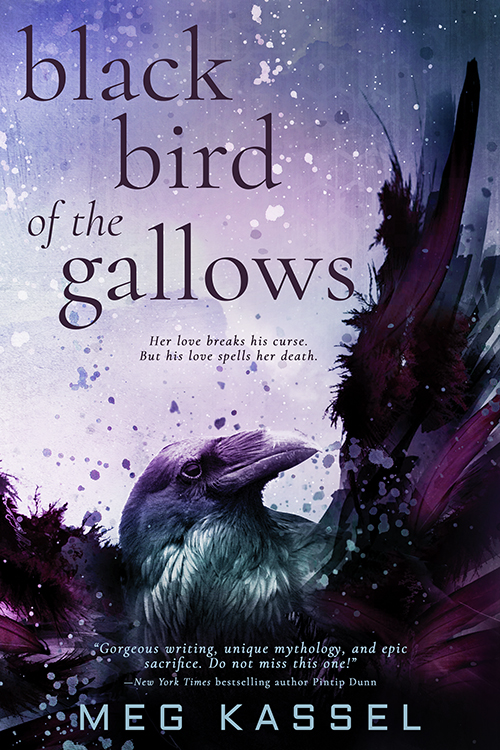 Black Bird of the Gallows Official Description:
A simple but forgotten truth: Where harbingers of death appear, the morgues will soon be full.
Angie Dovage can tell there's more to Reece Fernandez than just the tall, brooding athlete who has her classmates swooning, but she can't imagine his presence signals a tragedy that will devastate her small town. When something supernatural tries to attack her, Angie is thrown into a battle between good and evil she never saw coming. Right in the center of it is Reece—and he's not human.
What's more, she knows something most don't. That the secrets her town holds could kill them all. But that's only half as dangerous as falling in love with a harbinger of death.
About Meg Kassel: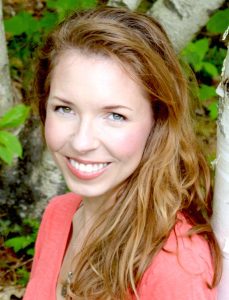 Meg Kassel is an author of paranormal and speculative books for young adults. A New Jersey native, Meg graduated from Parson's School of Design and worked as a graphic designer before becoming a writer. She now lives in Maine with her husband and daughter and is busy at work on her next novel. She is the 2016 RWA Golden Heart© winner in YA.
You can purchase Black Bird of the Gallows HERE.
Author Links: