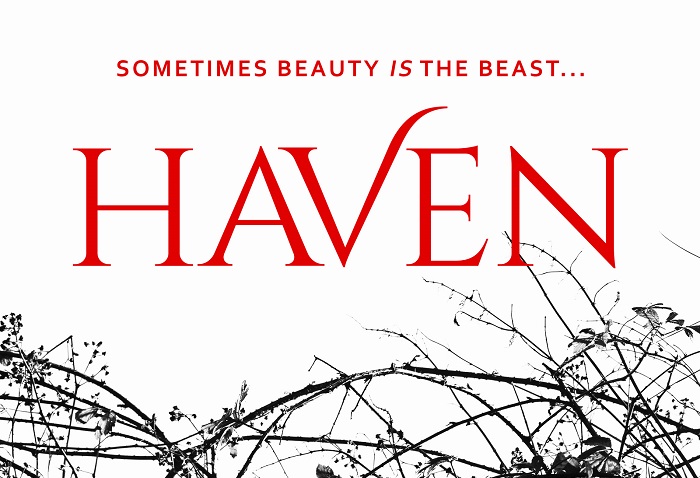 We have a treat for you guys! We had the opportunity to interview author Mary Lindsey about her new book Haven. Check out the interview below and see why TVD and Originals fans might find this becoming their new favorite obsession!
Can you tell our readers how your idea for Haven came about?
My husband and I hiked at Enchanted Rock in the Texas Hill Country. It seemed like every bush, tree, and rock had sharp edges or thorns and were out to get me. As we were on our way back down the trail the sun was setting, and the scene where Freddie shifts in front of Rain for the first time came to me from nowhere. After touring a small winery nearby the next day, the plot was set in my head… except for the ending. The ending came much later.
Why would fans of The Vampire Diaries or The Originals be interested in this book?
I can explain it in GIFs! (Check out her guest post over at Vampire Diaries Online)
Will Haven be one in a series of future books?
Haven stands alone, but other projects are in the works.
Tell us about Rain and Freddie, and how does their relationship compare to any of the relationships on The Vampire Diaries or The Originals?
Rain and Freddie's relationship doesn't start with insta-love, it's more like insta-lust. Both are intrigued immediately and attracted to each other but for valid reasons, Freddie knows they shouldn't start something because it won't end well—it can't end well—because anything between them would end with the death of one or both. Good thing death doesn't scare Rain, and neither does Freddie.
All the heroines in The Originals at first seem weaker than the men or like they need saving, but the women are strong, independent, and are looking for allies not rulers. Also, the main conflict from The Originals is a struggle for dominance between the factions. While this is a common paranormal conflict, what makes The Originals, and Haven, fun and fresh is that in both, there isn't just a struggle for power but for acceptance and respect.
Also, Klaus just wants a home and a family and the respect of his peers, but his inability to trust anyone foul up all of his plans to achieve any of his goals. If he were more like Rain, wanting a home and family and respect, even though he has been kicked around and overlooked his whole life, and able to trust in others still, he might be as successful as Rain in achieving those goals.
Can you tell us who "The Beast" is and what IT is?
I'd rather not give it away, but I think it's summed up in a quote from the book:
"So, what do you think about that legend your aunt told you?" she asked.
He opened his eyes to find her studying him. "That the rock can turn men into beasts?" His mind raced, wondering what would prompt that question and what answer she was looking for. Men were beasts. Horrible monsters at times. He'd seen it firsthand. "I believe we all hide a beast inside. The only difference is what form it takes when freed."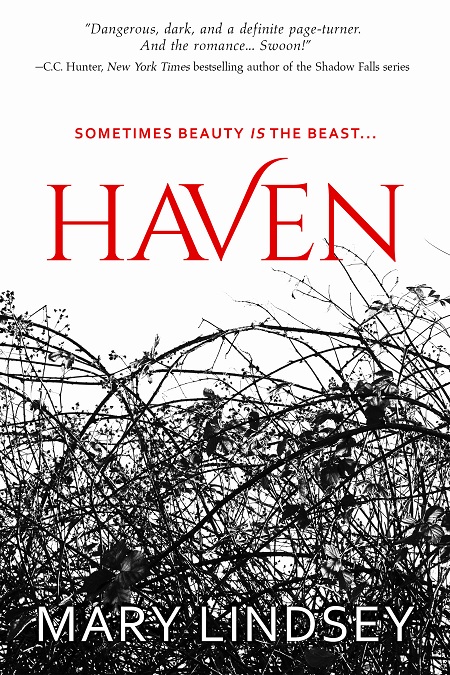 About Haven:
"We all hold a beast inside. The only difference is what form it takes when freed."


Rain Ryland has never belonged anywhere, He's used to people judging him for his rough background, his intimidating size, and now, his orphan status. He's always been on the outside, looking in, and he's fine with that. Until he moves to New Wurzburg and meets Friederike Burkhart.
Freddie isn't like normal teen girls, though. And someone wants her dead for it. Freddie warns he'd better stay far away if he wants to stay alive, but Rain's never been good at running from trouble. For the first time, Rain has something worth fighting for, worth living for. Worth dying for. 
You can purchase Haven 

HERE
About Mary Lindsey:
Mary Lindsey is a multi award-winning, RITA® nominated author of romance for adults and teens. She lives on an island in the middle of a river. Seriously, she does. When not writing, she wrangles her rowdy pack of three teens, two Cairn Terriers, and one husband.
Inexplicably, her favorite animal is the giant anteater and at one point, she had over 200 "pet" Madagascar Hissing Cockroaches. The roaches are a long story involving three science-crazed kids and a soft spot for rescue animals. The good news is, the "pet" roaches found a home… somewhere else.
Author Links: