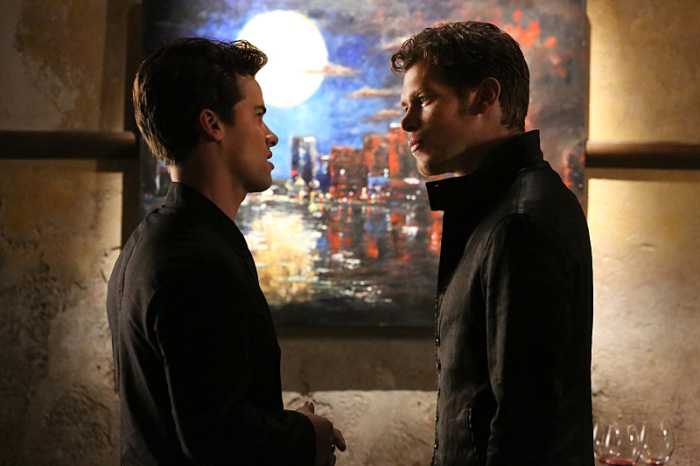 THR had a chance to chat with Julie Plec. She talks about what we learned in the season premiere of The Originals.
How will the show be playing with the serial killer storyline?

It's definitely an ongoing incident. I think for Cami (Leah Pipes), the coincidence that innocent bodies are dropping the same week Klaus' old friend comes to town is a little bit too big to ignore. So it puts her on a mission of who this new person is and why he's in their town.

Flashbacks played heavily in the premiere. How much can you utilize that device going forward, since only Morgan and Daniel Gillies (Elijah) are series regulars?

We actually are fairly flashback heavy in the first half, in that there are three episodes that tell a nice rich story about the past. In a lot of ways we're telling the origin stories of these new characters, in addition to telling of a time when the Originals were brand new and didn't understand the depth of their own power and had to figure out how to survive — these raggedy, Viking, kid runaways [to evolve] into the posh, rich family they are today.