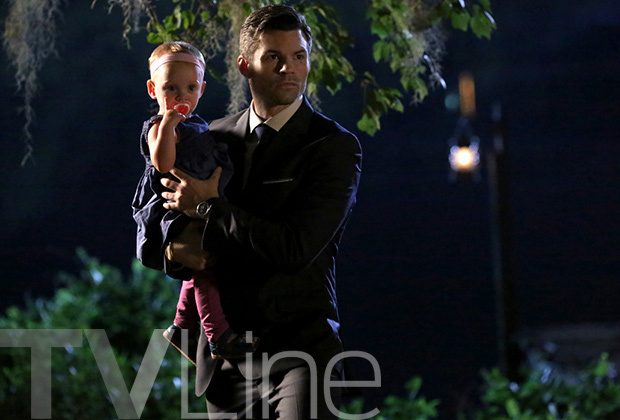 Thanks to TVLine, we have some more scoop to share from The Originals Season 3 premiere and a new episode still as well!
Following Klaus' emotional declaration to Cami in the finale, Season 3's premiere — which kicks off with a six-month time jump — finds the show's token human, now a licensed psychologist, trying to get her practice off the ground. The tricky part, exec producer Michael Narducci explains, is that her only client is Klaus, a "1,000-year-old vampire-werewolf hybrid with a lot of other issues." (Chance of them keeping their relationship professional: slim to none.) Cami will also work closely with Jason Dohring's character, a "strong, smart" police detective who "finds himself in jeopardy early on." Elsewhere in the Big Easy: Jackson, still cursed to remain a wolf outside of a full moon, will come out swinging against Klaus; Elijah will continue "longing for Hayley," taking solace in knowing that she's "married to mortal who will someday die"; and Davina makes a "definitive choice" to stand against the vampires, severing several relationships she's built thus far.

BONUS SPOILER!: The season premiere is titled "For the Next Millennium" because it flashes back 1,000 years to introduce new characters who remain in the Mikaelsons' lives to this day.