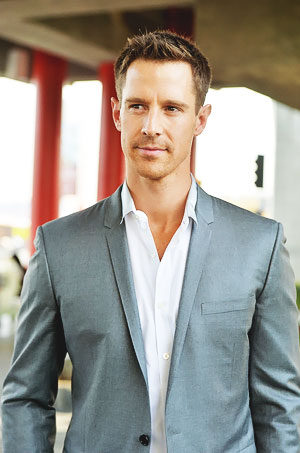 THR caught up with Julie Plec to talk The Originals and more. Check out what Julie spilled about Jason Dohring's character, Detective Kenney.
Moving to Originals, one of the new faces the show is bringing on is JasonDohring. What can you share about how his Detective Kinney will fit into the canvas?

You know what's so funny: I love [Veronica Mars executive producers] Rob Thomas and DianeRuggiero, but I never watched Veronica Mars. I only knew Jason Dohring because [Vampire Diaries executive producer] Kevin [Williamson] loved him so much on [the short-lived CBS drama] Moonlight. And then I realized, he's Logan that everyone talks about from Veronica Mars. I feel like I'm very lucky to have the person that so many people fell in love with in the past decade.

Jason's character is decidedly human. It's a nice breath of fresh air. He plays a detective. There is a crime that happens in the first episode, and he comes in to investigate it. He's working closely with some of our characters. The question is, how much does he know or not know about what's going on in the supernatural world? And what's going to happen to him as a result of digging too deep?
Read more from the interview over at THR.