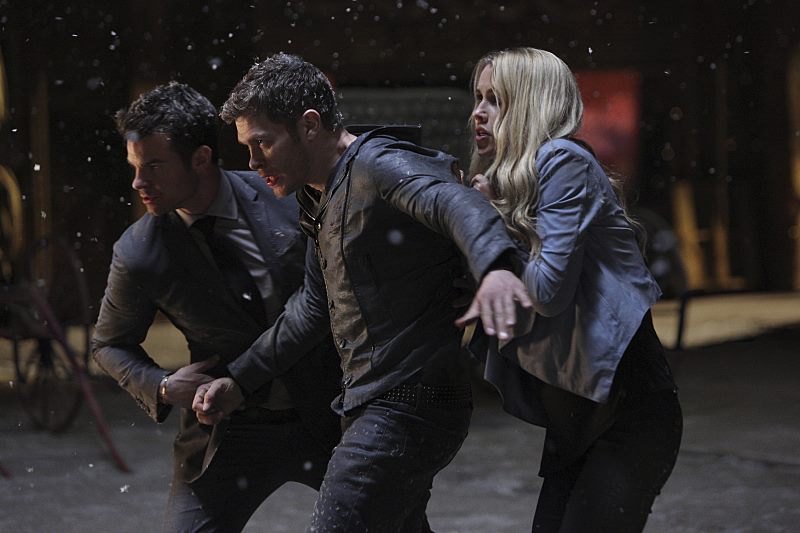 Daniel Gillies shares his thoughts on Dahlia and Claudia Black:
At this point in the season, fans have gotten a glimpse of the type of threat Dahlia poses to the family. But Gillies described the finale as the perfect "straight right cross" to follow the penultimate episode's "jab." Yes, those are boxing terms. Specifically, he said, "I can't say enough good things about the absolutely sinister performance delivered by Claudia Black. She's brought a whole new dimension to the show." As for what she does in the finale, Gillies said it's "nothing short of a Shakespearean apocalypse."
Claire Holt teases her return as Rebekah:
Speaking of your time away, how has Rebekah's time as a witch affected her? How might the character have changed since you last played her?
I think it definitely changed her. Rebekah's always wanted family, and she's always wanted children and a life, and so I think she sort of started to see that there was some of those things that were possible in her witch body. And Klaus had other plans for her. He felt that she was more durable in the original body, in my body. It was a decision that was made for her, and she understood that there were reasons behind it. But I think she's feeling conflicted as to what she really wants to do and how she wants to lead her life, and [in] which body that would be.