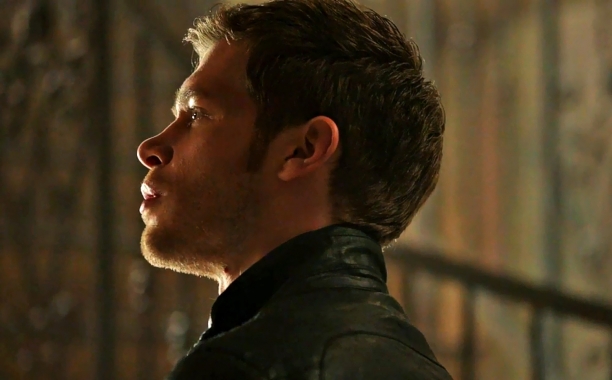 More interviews are surfacing today with Joseph Morgan in prep for The Orignals' return tonight. Check out what Joseph had to say about the rest of the season, and check back for more interviews as they come!
Via EW:
Get ready for Klaus's best episode ever. Referring back to his message to fans, Morgan said, "My tweet was also partially because I was so excited after an episode towards the end of the season where the whole episode is [Klaus] just doing these terrible things. You really feel like, 'Wait a minute, has he just reverted back?' He's all out. Nobody is his friend that day. It's really, really brutal," he said.

Morgan added, "In fact, [Daniel] Gillies—after the read-through, he said, 'I think this is the best episode for Klaus ever written.' I was like, 'Yeah, it kind of is.' I do enjoy playing the villainous side to him, and I really, really have a chance to, toward the end of the season."
Via TVLine:
TVLINE | Everybody has their favorite couple on the show. Is there a particular pairing you're excited about?
Personally, I do like the Jackson-Hayley relationship. I like that he's this rough, alpha male, but he also knows how to get babies to sleep. And Josh and Aiden, but I feel like everyone's a champion of them. Aiden's so stoic and heroic and Josh is so funny. When he comes into a scene, we call it Krueger-izing scene. He comes in and just steals it from everyone else, so it's been Krueger-ized.
Via Access Hollywood:
Access: [Some first-time parents are] stressed out all the time and they don't get a lot of sleep and Klaus has not just [normal parenting pressures]… but he's got these huge baby problems. How much stress do you think your character can actually take, because this is a new kind of stress that he's never had to deal with before and he may be ancient, but this is more than just new parent stress?


Joseph: Yeah, it's huge… I think he's always been prone to little kind of moments of where he sees red and he lashes out does something terrible and then possibly regrets it and I think that's how it manifests itself, the pressure. I mean, a perfect example of that is him killing his true father, Ansel. I think, well, I'm positive in the way I'm playing it and everything I've tried to take on that that was a mistake. He'd regretted that after he'd done it and Elijah called him out on it a few times and he knows deeps down, he probably shouldn't have done that. Like that could've been resolved in a better way. Yes, at the time, he was convinced he was gonna protect his daughter because Ansel knew about his daughter and that she was alive, but now everybody knows and Klaus is down a father, so I feel like there's moments like that where he just loses it and that's like the pot boiling up until it just blows the lid off the thing and then it starts to a slow boil again and we're just waiting for it to explode again. And that's what the people around him are trying to temper, especially Elijah – they're trying to like, 'Okay, well let's just like do damage control here on everything that's gone wrong and try and keep the lid on the pot.' (laughs).
Via ETOnline:
Although we've loved watching Klaus go from big-bad to proud papa, we can't help but wish that he would finally get his happy ending with a fierce female by his side. "I feel like every time he's offered the opportunity [for romance], he's kind of the one who kind of tears the house down," Morgan spilled. "Nobody is ruining it for him. It's interesting and honestly, I feel like he's only got himself to blame there and that's what interesting about him for me."

The actor continued, "He's kind of this lone wolf. He desperately wants love and he's always wanting love and acceptance, but he can't handle it. He doesn't know how to emotionally process it and so he ends up lashing out. He really kind of throws tantrums and becomes a child so I don't know, he's got some emotional growing to do — and quite frankly, I don't know who will put up with him."