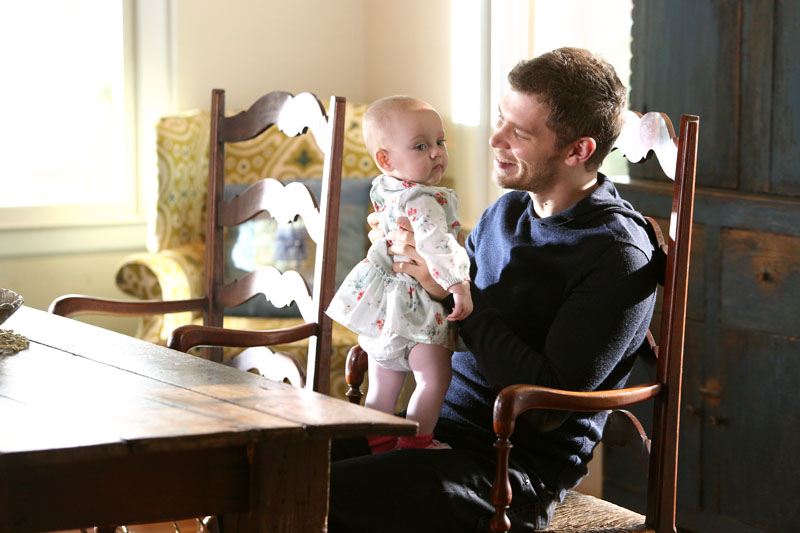 TV Guide caught up with Joseph Morgan. Check out what Joseph Morgan had to say about Baby Hope, Freya and More.
I love seeing Klaus with baby Hope. Will we learn more about her innate powers?
Morgan: It's been a little while, but there is some stuff coming up. I'm hoping going into Season 3 we delve into [her powers] because it was a beautiful moment when the car stopped short of the safe house and they ended with the shot on the baby looking off. It was so creepy! Personally, I would love a time jump before Season 3, but I'm not sure how we would do that because we're still tied to the timeline of The Vampire Diaries to enable crossovers. But it would be cool if we jumped a few years and Hope is a little girl.

How would Klaus be as a dad by then?
Morgan: I take pleasure in playing the awkward tentativeness he approaches having a child with. Because after you're 1,000 years old, to have something new and uncomfortable is a surprise and a gift for me as an actor. I still don't think he's 100 percent comfortable with being a father. When she starts to talk, I think it'll be a whole other thing for him.