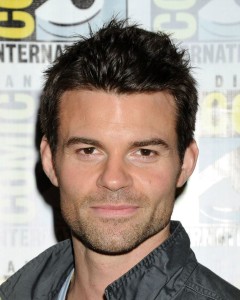 PopSugar caught up with Daniel Gillies at SDCC.
How is Elijah and the group dealing with the aftermath of season one at the beginning of season two?

Daniel Gillies: In the wake of that kind of apocalypse, it's an awkward new beginning. There's a necessary sort of distance that needs to be observed between Elijah and Klaus and Hayley, which unfortunately has that sort of requisite emotional distance as well. Weirdly enough, they're in that compound for two or three months since we saw them last. Even within the creation of the ruse that our child has died, there's a true tragedy in there. Because they're symbiotically experiencing this ruse together, there's a collective gloom about it. I think Elijah is the one who's holding the reins on this chariot, saying, "We're going to exact our revenge at this moment, this moment, this moment." I think he has a real strategy and a real plan, as he always kind of does, in order to usurp the kingdom once again. I think Klaus is probably more like a caged beast, which is one handful of difficulties. Hayley's probably not too different, in that she probably is going a little insane, not just being away from her kid but wanting revenge as well.