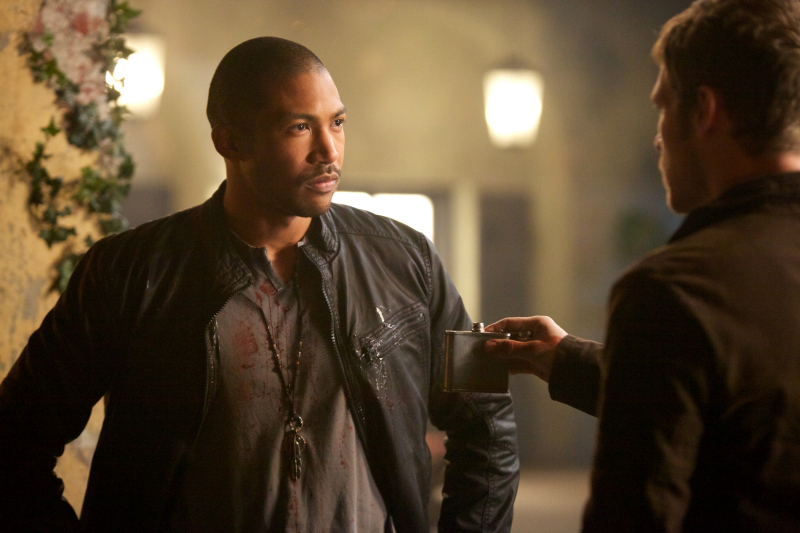 Check out the latest interview with Charles Michael Davis from THR and EW. We will add more as they come in.
Via THR:
The chances of Klaus and Marcel having a cup of coffee as they hash out their differences will be slim to none, Davis promises: "It probably won't be them sitting down in therapy talking about it."

This week's installment sheds more light on Marcel's pre-vampire days, as well as his first moments after turning into a supernatural being. "You're going to get a glimpse into the actual path and the events that brought [Klaus and Marcel] together," Davis hints of those "turning points." The episode also explains "what keeps their bond so strong and why Klaus doesn't just kill Marcel like he could so easily with anybody else."
Via EW:
ENTERTAINMENT WEEKLKY: The promos are all about these Mikael nightmares, and I read about how they might force Klaus to reevaluate his father-son relationship with Marcel. So how will Mikael's appearance affect Marcel and Klaus' relationship? Is there hope for them yet?


CHARLES MICHAEL DAVIS: I think so. I think they just gotta work it out. That's the thing: It's something that's not being talked about, and it's something that's not being addressed, so now it's eating away at his psyche and subconscious, so that's kind off cool. That's something we jump into in the next episode where we actually reveal a lot of the events behind their relationship, so there's some flashbacks and things like that that I'm pretty excited about.