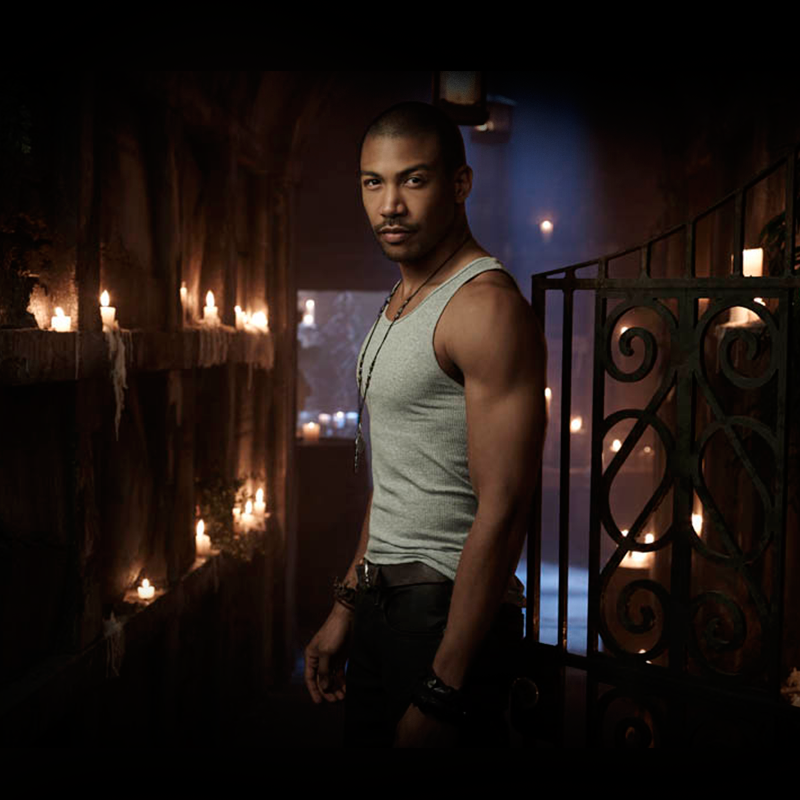 TV Line caught up with Charles Michael Davis. Here's a little scoop on that "key" belonging to the O'Connell family.
TVLINE | I understand there's a key of sorts that comes into play?
Ah, yes. It's the key to Cami's heart.

TVLINE | Oh, wow.
[Laughs] Right? Marcel's a romantic.

TVLINE | But, seriously, what's the key?
It's a key that was held by Kieran, and it relates to the human faction and what gives them their power. It's part of the O'Connell family and I'm not sure Cami's ready for it, but it'll come into play in the next few episodes leading up to the finale.
Read the rest of the interview over at TV Line.