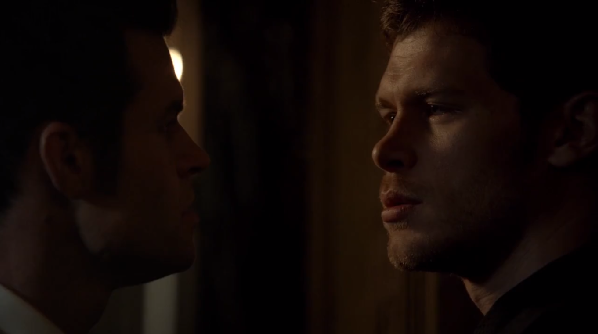 Check out the latest Originals Scoop from TV Guide and E!Online! Who's going to break the treaty? And more flashbacks to come!
Via TV Guide's Mega Buzz:
Who's going to be the first faction to break the treaty on The Originals? — Rebecca 

Would you be surprised to hear it's Klaus? "The next episode [shows] the aftermath of a night when peace has been broken and Elijah realizes Klaus has been up to something behind his back," executive producer Julie Plec tells me. "They have it out with each other." So, no more brotherly love, then?
Via E!Online:
Thomas: Anything to tease on The Originals?

Prepare for more flashbacks, but this time, they're Marcel-centric! "We're doing them now for episode 20, "Charles Michael Davis spills. "It's actually flashbacks we were going to use in an earlier episode and the great thing was they watched them and they liked them so much they said we want to put them back. I'm really grateful for that!" Expect to learn a lot about his relationship with Klaus through the blasts from the past.