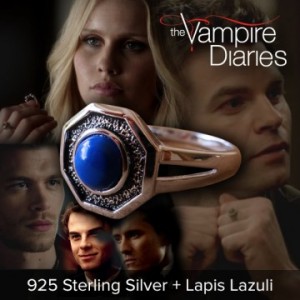 Have you ever asked yourself the question "Do The Originals wear daylight rings?" Well, the answer to that questions, is they do! Although, the sunlight can not kill them, the sun does burn their skin, so each Original (with the exception of Klaus, since he is now a hybrid), wears a daylight ring that was made my Esther when she turned her children into vampires. We've seen both Eljah and Rebekah wearing it, and I'm assuming that both Finn and Kol had one as well, because both of them were seen walking in the daylight during the show.
Now the next question is, how would you like to own an exact replica of that very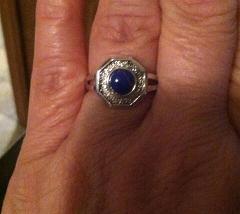 ring? Well, you can! Our friends over at Must Merch provide their customers with an amazing selection of jewelry that has either been featured on your favorite TV shows or favorite movies. They've been providing us with many pieces of Vampire Diaries Merchandise, and now they have released their Originals Family Daylight Rings.
Thanks to Must Merch, I received one of their Originals Family Daylight Rings for review, and I couldn't be happier with it. The ring is made of 925 Sterling Silver and Lapis Lazuli. The rings come in sizes 16mm to 22mm. Don't know your size? Then check out this US to UK ring size conversion chart. Also, one great thing about Must Merch, is they provide FREE WORLDWIDE SHIPPING, you can't beat that! Get yours today!