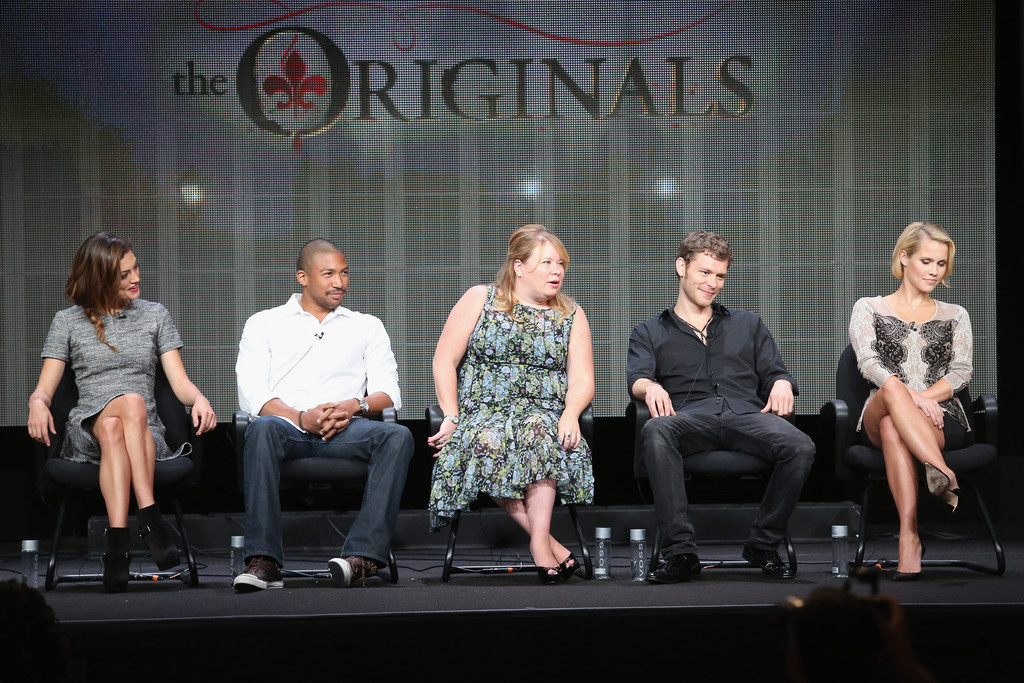 THR attended today's Originals TCA Panel in Beverly Hills, CA. Julie Plec, Joseph Morgan, Phoebe Tonkin, Claire Holt and Charles Michael Davis were on hand to answer questions about the new TVD spin-off!
"This is a show that is not about struggling to be a vampire, it's about embracing vampirism and it's about reveling in it," she said. "It's about the family community and the supernatural community of an entire city. We've graduated high school and went to college and they're getting their Masters degree on The Originals." Added star Joseph Morgan: "Julie said it's like Lost Boys. Party all night and sleep all day."

On Vampire Diaries, Klaus is often seen as the most villainous character in Mystic Falls — and when he arrives in New Orleans, he's overpowered by his former mentee Marcel. The shift for Klaus is a change even for the actors.
Read the rest of the article over at THR.